We need You
When you give to Fiji Red Cross Society, you give to thousands of people in communities we serve. Your support helps us in so many ways including:
keeping families warm and safe with shelter tool kits, blankets & tarpaulins, needed immediately after a  cyclone hits
Restoring and protecting the dignity of females in the household with our Dignity packs
Providing peace of mind to community members
Protecting children, the elderly and pregnant women from infectious diseases like Typhoid, Dengue Fever, Diarrhea and Leptospirosis through life saving messages and hygiene kit
With you, we can strengthen resilience in communities in Fiji and the Pacific.
It is because of partnerships from people like you, that we're able to continue to provide immediate help to affected communities and serve and protect the most vulnerable, in times of crisis and disaster.
You help capacity build our volunteers to better assist communities.
We have been around for more than 50 years, with your support, we will be around for much longer.
Your help is always appreciated.
Follow us on facebook, twitter and linkedin to see daily updates on our work with the communities and people we serve.
Ways to partner with us
Deposit to ANZ

Bank Name: ANZ Banking Group Ltd.

Account Name: Fiji Red Cross Society

Account Number: 1313354

BSB: 010890 (applicable for international deposits)

SWIFT CODE: ANZBFJFX (applicable for international deposits)
Visit us to personally deliver your donation to 22 Gorrie Street, Suva.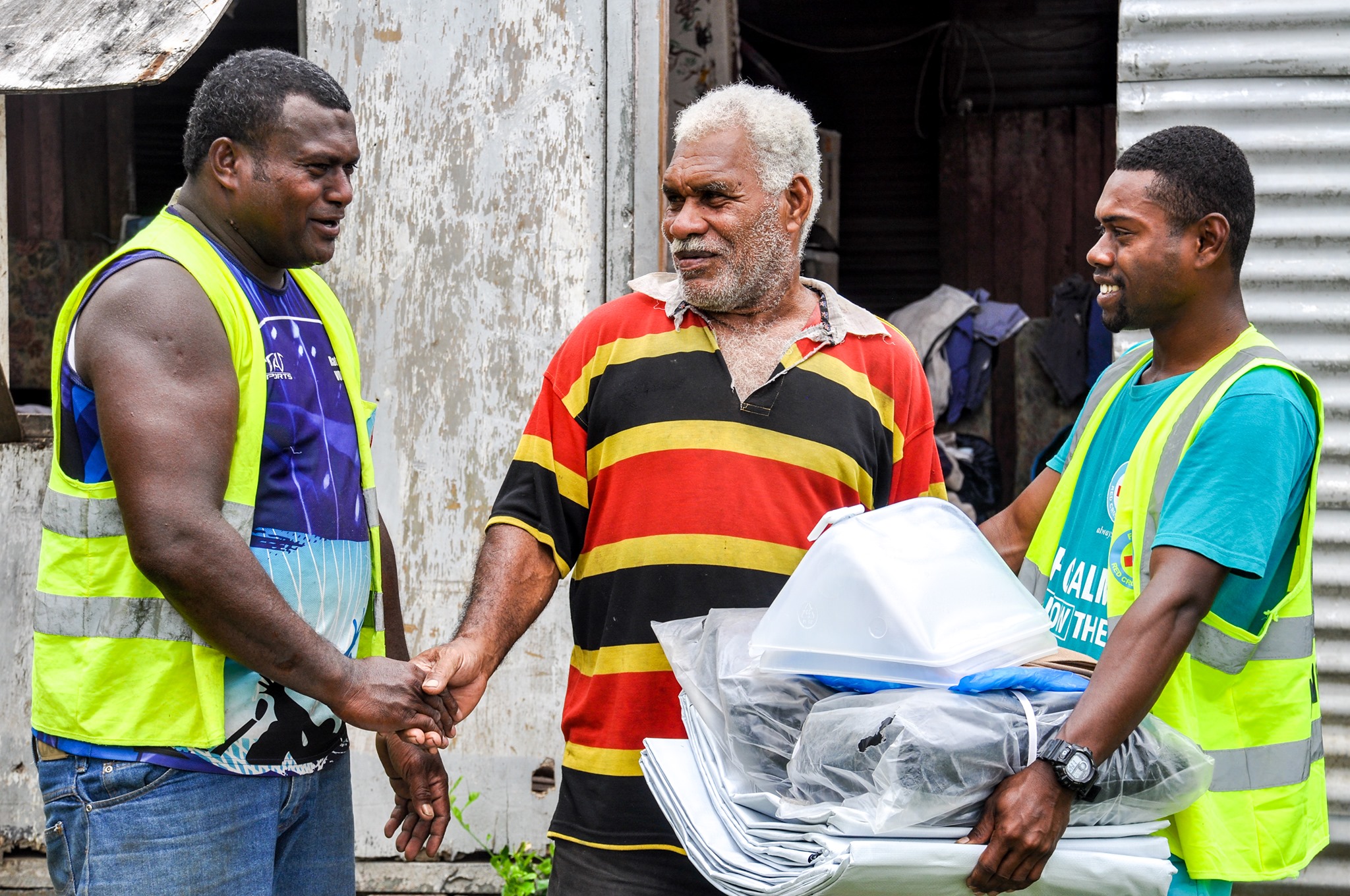 Back To Get Involved