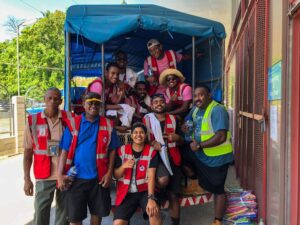 Volunteers are the backbone of the Red Cross and Red Crescent movement. They are the first to go into communities to reach out with help, conduct awareness programmes and gather information.
Volunteers make up 90% of our workforce and each of them contribute to making a difference in the lives of the vulnerable in Fiji. The FRCS is able to provide a variety of services to communities and individuals through its Branch and volunteer network.  These activities include disaster response, health messaging, blood donation drives and many more. You can also make a difference in the lives of those in need. Get Involved!
Volunteering not only helps those in need, it can also expand your skills, experience and encourages individual to be active within their own community. You can have fun and make new friends while giving back to the community at the same time.
All volunteers within the Fiji Red Cross Society are part of the International Red Cross and Red Crescent Movement that contributes in their own communities all over the world.  If a volunteers wishes to contribute more to the Fiji Red Cross they are entitled to become members of the society. This membership is open to all irrespective of race, ethnicity, religion, sex, age, disability etc.
For further information you can contact us.
Members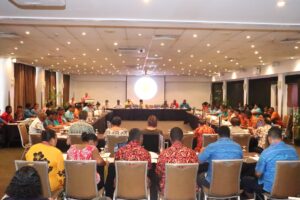 Members contribute immensely to the functioning of the society. As part of branches of the society, they take part in governance, meeting contributions and decision making.
There are 4 main types of members which are Honorary, Youth, Junior Red Cross and the general members. The role of member's contribution is not just limited to the branches but can also reach the National Council which is the highest governing committee within the Fiji Red Cross Society.