In Fiji, natural disasters, such as tropical disasters occur regularly, and may lead to family contacts to be lost.
Telecommunications may be down, power cuts may prevent people from recharging their mobile phones, people may evacuate without having had a chance to inform their loved ones, and others may be injured and taken to hospitals without their relatives being aware.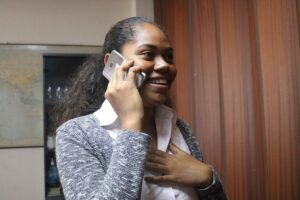 There are other situations, which may result in people in Fiji losing contact with their loved ones, who may be in Fiji or abroad and find themselves in a situation that does not allow them to contact with their loved ones back home. If you lost contact with a loved one due to a humanitarian situation, you can contact either the nearest branch of the Fiji Red Cross Society or the team responsible for Restoring Family Links at the Headquarters in Suva. The Red Cross staff will try to help you restore contact if your situation falls within the established criteria.
This service is confidential and free of charge.
ARE YOU LOOKING FOR A FAMILY MEMBER?
FIJI RED CROSS CAN HELP YOU
Every year, tens and thousands of family members are separated by armed conflicts, natural disasters and migration all around the world. People suffer terribly when they lose contact with their loved ones and don't know where they are, or whether they are safe.
The Family Links Network of the International Red Cross and Red Crescent Movement helps to prevent separation, tries to locate separated people, restore family contact, reunite families and seeks to clarify the fate of those who remain missing.
The Fiji Red Cross Society is part of the Family Links network, alongside its partner National Red Cross and Red Crescent Societies around the world and  the International Committee of the Red Cross (ICRC)
Please note that the above attachment is the video from Lakeba. As discussed with Maciu had informed me that the family members agreed to use it publically.
For US Armed Forces Emergency Release: you can contact us via email at: info@redcross.com.fj  (Services is Free)
Whether you are in Fiji or anywhere else in the world, if you lost contact with a loved one, you can visit the Family Links Website at: www.familylinks.icrc.org
The website will direct you to the nearest Red Cross or Red Crescent Society and inform you, whether we can help you in your situation.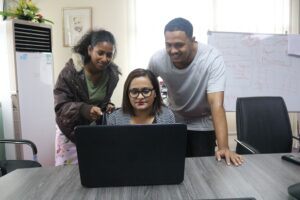 In large scale emergencies, we may also launch an online tracing service at this website, where you can:
Find names of people who are safe and people who are missing.
Register to let others know that you are safe
Register the names of relatives with whom you have lost contact
FRCS Restoring Family Link – US Armed Forces Emergency Release Process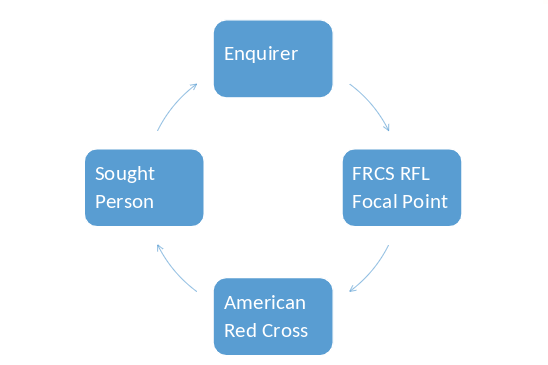 US Armed Forces Emergency Release Requirements:
All the steps 1-4 if provided in full when emailed to the American Red Cross is effected immediately as this service is 24/7 and is of free of charge services