Fiji Red Cross Youths and their Winning Ideas
13th September, 2021
In June this year, the IFRC, through the Solferino Academy, launched Limitless, the IFRC Youth Innovation Academy with the purpose to provide a platform for young leaders within communities to develop and share their innovative ideas related to the challenges being faced due to the COIVD-19 outbreak.
Over the past two months, workshops and webinars have been offered to support FRCS youths in developing and designing their ideas.
The Fiji Red Cross Youths submitted a total of six proposals under the leadership of FRCS Youth Coordinator, Ms. Niumai Kavoa. Each submission highlighted challenges faced by youths and other vulnerable groups. These challenges include, the lack of adequate access to learning and teaching resources, combating vaccine misinformation among youths, unemployment, the need for appropriate training in community policing and addressing food security. FRCS youth volunteers from the Suva, Labasa, Savusavu, Nadi, Seaqaqa and Nalawa branches were involved in the compilation of these submissions to the IFRC Limitless Youth Innovation Academy. As per their selection, small grants have been awarded to develop their ideas further, as well as opening opportunities to receive support from mentors and experts.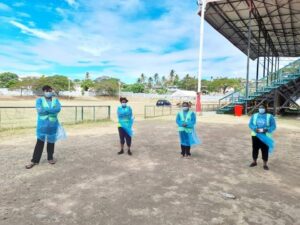 The IFRC Under Secretary, Xavier Castellanos congratulated the Fiji Red Cross, citing the leadership as key to engaging and motivating the youth within the National Society, to continue to think out of the box and develop innovative ideas that can benefit their communities, truly resonating with the IFRC Strategy 2030 of the importance of local action. His sentiments were, that through vision and continued support, the young people within the National Societies will become drivers and leaders of change.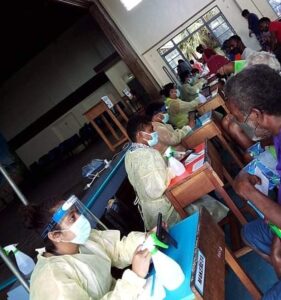 The Fiji Red Cross President, Ms. Sala Toganivalu-Lesuma echoed these remarks as she congratulated the Fiji Red Cross Youth Coordinator and all the youth volunteers that were involved, citing this to be a success story that Fiji Red Cross can be proud of.
The Fiji Red Cross Youth will now focus on supporting these branches as they expand on their innovative and winning ideas in combating the challenges faced by youths during the COVID -19 pandemic, in preparation for the next round of the IFRC Limitless Youth Innovation Academy. The Fiji Red Cross Society wishes to congratulate the Fiji Red Cross Youths and respective branches for this incredible achievement.
Back To All News