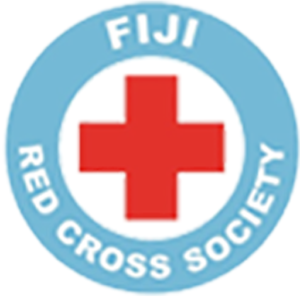 Suva, 10 September 2021 – The New Zealand Government has announced a contribution of FJ$1.45million to the Fiji Red Cross Society's (FRCS) COVID-19 response plans. High Commissioner Jonathan Curr confirmed that the funding would be channelled through the International Federation of the Red Cross and Red Crescent Societies (IFRC) Global Appeal for COVID-19 to support the FRCS's COVID-19 operations.
"The Fiji Red Cross Society is an important humanitarian agency that plays an integral role in supporting local authorities to respond to the challenges brought by the pandemic. We have seen FRCS members and volunteers working tirelessly to support operations in hospitals, vaccination sites and communities. This funding will further strengthen FRCS's ongoing response."
"The funding will enable FRCS to divert more resources towards supporting the Ministry of Health and Medical Service with its vaccine roll out, blood donations and training of volunteers for community surveillance and home-based care," added Mr Curr.
Currently there are more than 200 Red Cross volunteers on the ground and with this funding more volunteers will now be deployed to vaccination sites to support the ongoing vaccine rollout.
Fiji Red Cross Society Director General, Ilisapeci Rokotunidau said "Our volunteers have been working closely with the Ministry of Health frontline workers to help those most at risk to get access to the lifesaving COVID-19 vaccine.  It's critical that we get as many Fijians, vaccinated as possible if we want to beat this virus.
"Providing communities with information to assist families and individuals to address conditions and situations arising from COVID-19 will go a long way in assisting to control the spread of the virus."
In addition to helping with screening, registration, data entry and verification processes, FRCS will extend support to transport for pregnant women and highly vulnerable individuals to vaccination sites when requested by the Health Ministry.
"Another key area that this funding will support is FRCS's work on blood donations" Mr Curr added. "More resources will be dedicated towards accessing safe blood and blood products by recruiting geographical clusters of blood donors and providing transport assistance to them to speed up the donation process and make it as safe and easy as possible."
Mr Curr said that FRCS will also be able to train volunteers to act as focal points for community surveillance of COVID-19. This training will ensure that volunteers understand how to identify the signs and symptoms of COVID-19 and provide basic care within their families and communities.
Additionally, FRCS will distribute COVID safe kits, containing items such as soap, cleaning chemicals and masks to vulnerable households.
"New Zealand is a long standing partner and advocate of the Red Cross Movement, and we are very pleased to stand alongside our friends and partners in Fiji during this outbreak" shared Mr Curr.
IFRC's Pacific Head of Delegation, Katie Greenwood said "Red Cross volunteers have reached more than half a million people across the Pacific with activities to promote improved hygiene and information campaigns on keeping people safe from COVID-19.
"As we approach a critical mass of people vaccinated in Fiji, it's more important than ever that vaccines are available and get in the arms of everyone who is unvaccinated. We must remember that each of us will only be safe when everyone is safe.
"Protecting the whole population with vaccinations is a crucial step to prevent further suffering. The current COVID-19 surge in Fiji, is a tragic reminder for the Pacific that this is a pandemic of the unvaccinated."